A transformative, sustainably designed injection molded sneaker for active recovery.
Washable. Quick drying. Ultra durable.
Free Shipping on orders over $100
Includes 3 swappable hang loops 

(not to be pulled on)

Made in Brazil from sugarcane-based EVA foam

All orders are shipped from Westfield, IN
Size Guide
Juniors size 3 and above should shop our adult sizes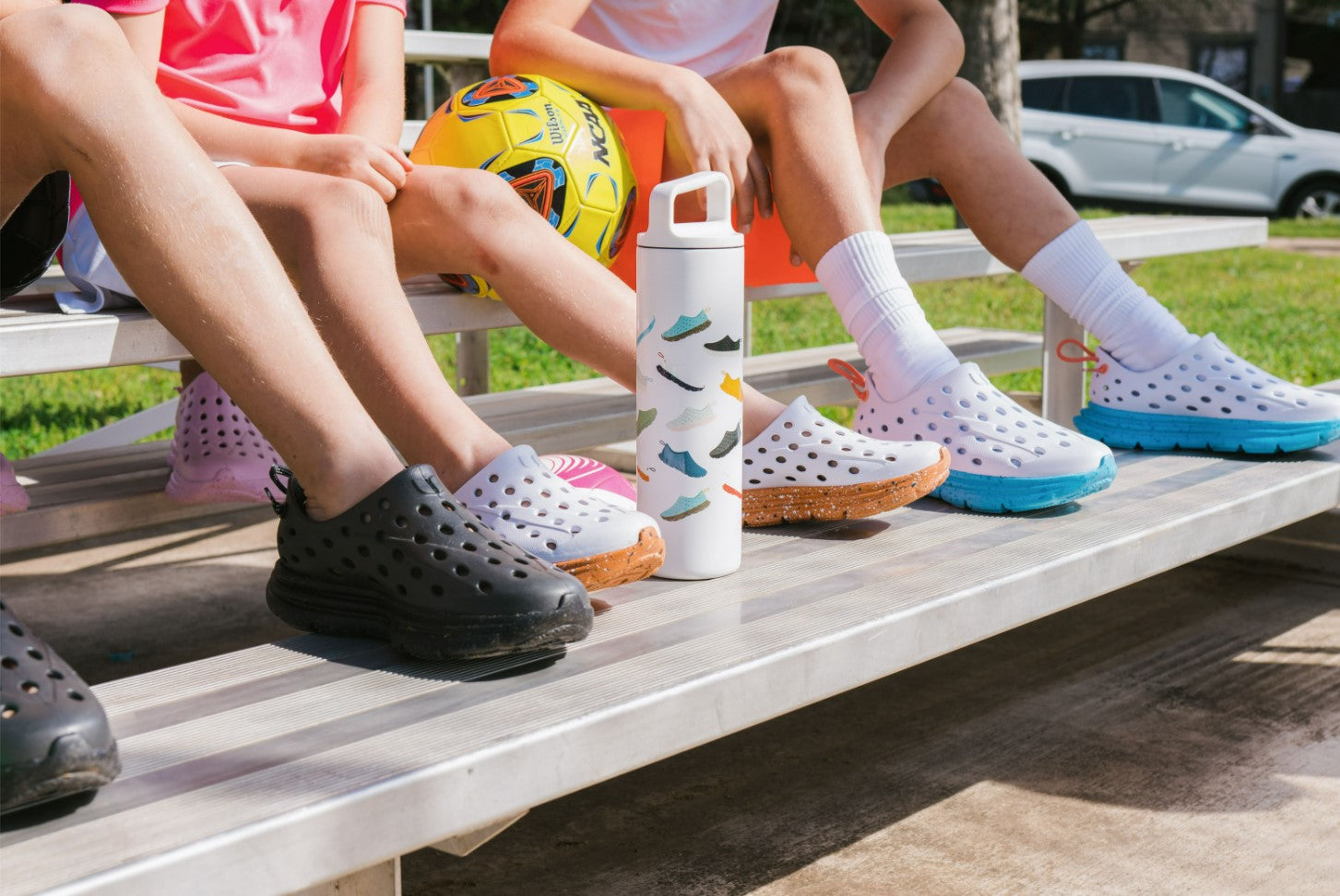 RECOVERY HAS NO AGE LIMIT — IN EITHER DIRECTION.
More and more kids today are getting involved in youth sports, with lots of them in multiple sports at one time. Think about all of the practices, training sessions, and weekend tournaments.
From a young age, these athletes are putting their bodies through a lot. You might be one of them or a parent to one.
You've also seen the Kane Revive on the feet of some of the world's most elite athletes — from NFL, NBA & NCAA players to CrossFit Games athletes. The best trust Kane with their recovery.
But what about our younger athletes?
We heard you. And now we have sizes of the Kane Revive for all of the young athletes in our community. Why the Kane Revive? It's simple: enhanced airflow, stimulated blood flow, world-class support & cushioning… all our way of saying the Revive will have you recovered and ready to go day in and day out.
We believe that whether it's just for fun, or in an attempt to compete at the highest level one day, athletes of every age deserve to recover like the best.
Oh, and how could we forget? The shoes and colorways will stand out and have heads turning when you pull up to practice or the next game day.