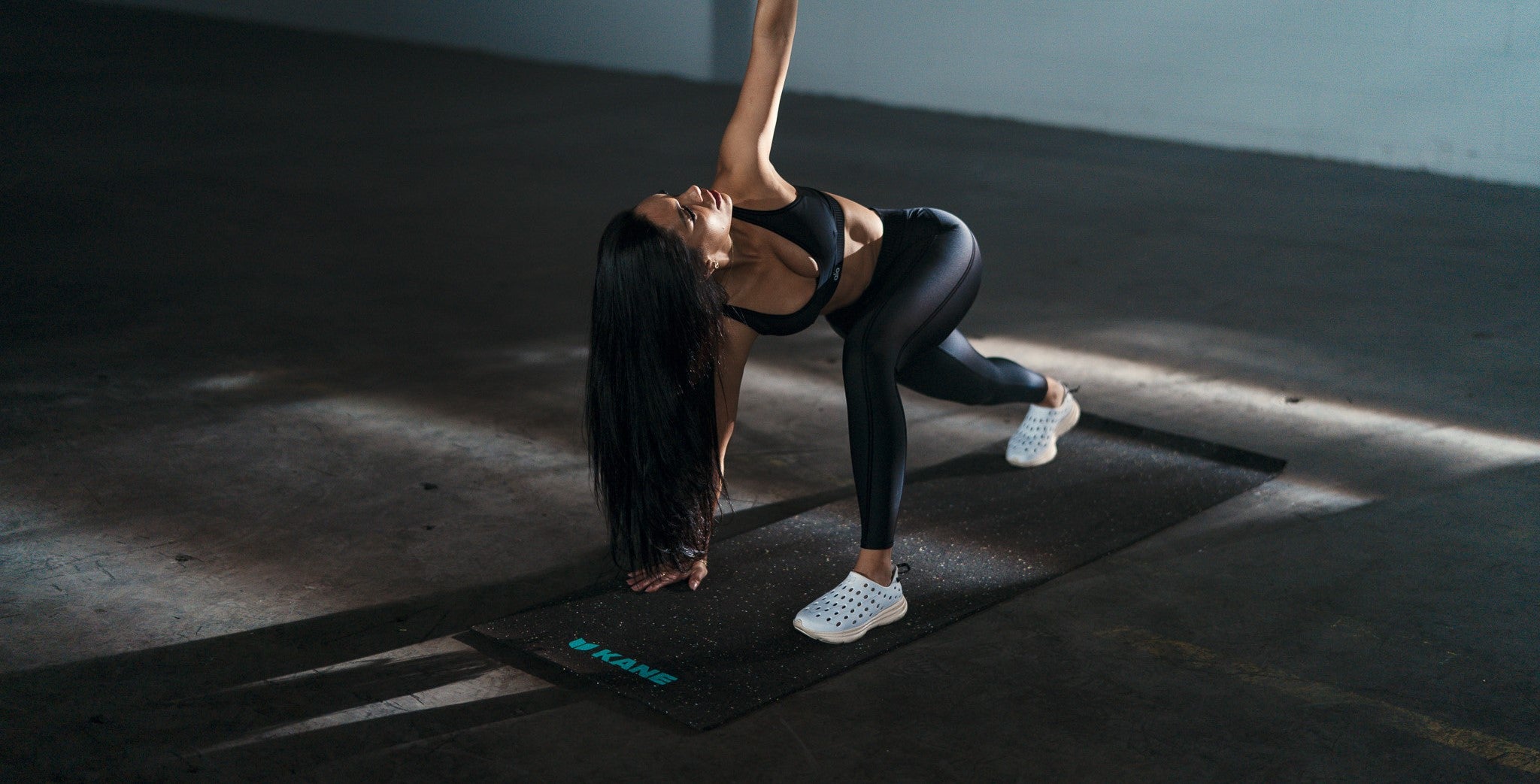 Kane Project Renew
Kane Project Renew
This Earth Day and every day after, let's make a commitment to protect our planet with Kane Project Renew.
We're introducing our latest sustainability effort - a line of Upcycled Kane yoga mats and Kane changing mats made from used Kane shoes and wetsuits. After a long healthy life of wearing your Kane shoes, it might be time for a new pair.
So, what's next?
All you need to do is donate your used Kanes back to us, and we will send you a $10 gift card for your next pair.
On our end, we'll take your used Kanes and upcycle them into earth-friendly yoga and changing mats.
Why?
Let's keep those old Kanes out of a potential landfill and help re-imagine them as something new that can be part of your daily routine.
Why is this a big initiative for us?
Because we're a Certified B Corp and sustainability is our top priority.  So, Let's work together to make Earth Day every day.
Also, proceeds from Kane Project Renew Yoga Mats and Changing Mats will go towards our 1% for the Planet commitment.
Don't miss out on the chance to make a difference this Earth Day and every day with Kane Project Renew
The Kane Project Renew Yoga Mat is made from recycled Kane Revives and wetsuits.   Instead of used Kanes ending up in a landfill, we now upcycle them into these functional piece of art yoga mats.  Kane Project Renew, like the factory we make the Kane Revive in Brazil promotes a zero waste re-imagined products in our yoga and changing mats.  
Yoga Mat Dimensions- 74"L x 24"W