At last
a superior pair of nurse work shoes.
Kane has your solution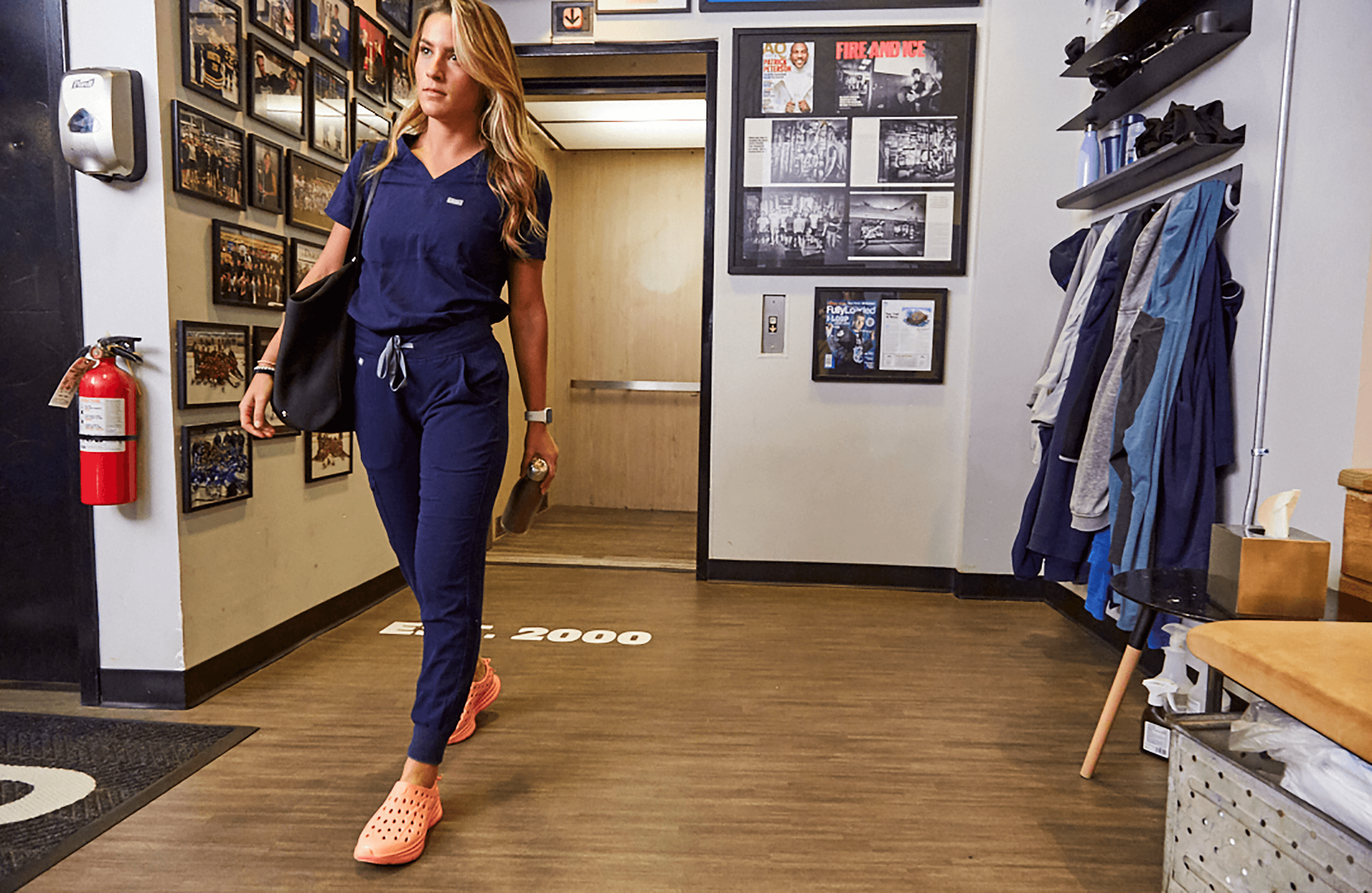 Need the best nursing shoes for those long days?
It's time to treat your feet. After all, you've earned it. Nurses work tirelessly and endlessly to help others, and we at Kane support that (quite literally). Our Kane Revive is complete with all the cushioning, sturdiness and flexibility needed for the job. Slide into the most ideal nurse work shoes out there, equipped with heel support and grip for those lengthy shifts.
Once you feel the difference, it'll be hard to switch back. Plus, they're easily washable and a cinch to wipe, should there be a spill or wet floor underfoot. Kane Revive will be the only shoes you'll grab for the work days ahead.
Wear tennis shoes or runners to work? Think again
Closed toe shoes are a must for any medical setting. But we aren't convinced clogs will give your aching feet relief. And you certainly don't have time to be tripping over shoe laces. So where to turn? Meet Kane Revive—they slip on and off easily and comfortably, but stay on snugly, so you can feel confident in day-long support. Plus, if you wear compression socks, you can even pair them together for increased benefit for your day. Our durable materials and design will give you the arch support and outsole grip necessary to sustain those long hours upright, making Kane Revive the best shoes for nurses on the market.
A robust yet breathable shoe to the rescue
Unsupportive shoes will be a thing of the past with Kane Revive in your orbit. Whether you're dealing with flat feet, plantar fasciitis pain, or heel pain, our shoe will take the pressure off isolated parts of the foot, providing a supportive grounding for both feet. Achieving durability and breathability in a work shoe is an essential combo. And while a running shoe's mesh upper layer may deliver some breathability, the Kane Revive takes air circulation to a whole new level. Airflow is maximized both between and during wears by our keenly designed perforations, allowing you to cool down while working.
"I am a registered nurse at a major hospital in Southern California. I just got a pair of your amazing shoes and am recommending them to everyone. After a grueling shift, my feet for the first time, feel minty fresh."
"I absolutely love these. I am a nurse and I have been unable to find shoes where I can work 12 hours and not have foot/back pain."
"I am a nurse and this shoes give me support throughout my shift. It is comfortable and my feet likes them! I love that I can wash them!"
"Nice everyday shoes. Working in the hospital all night. They provide prefect comfort."