SCRUB INTO PREMIUM MEDICAL ASSISTANT SHOES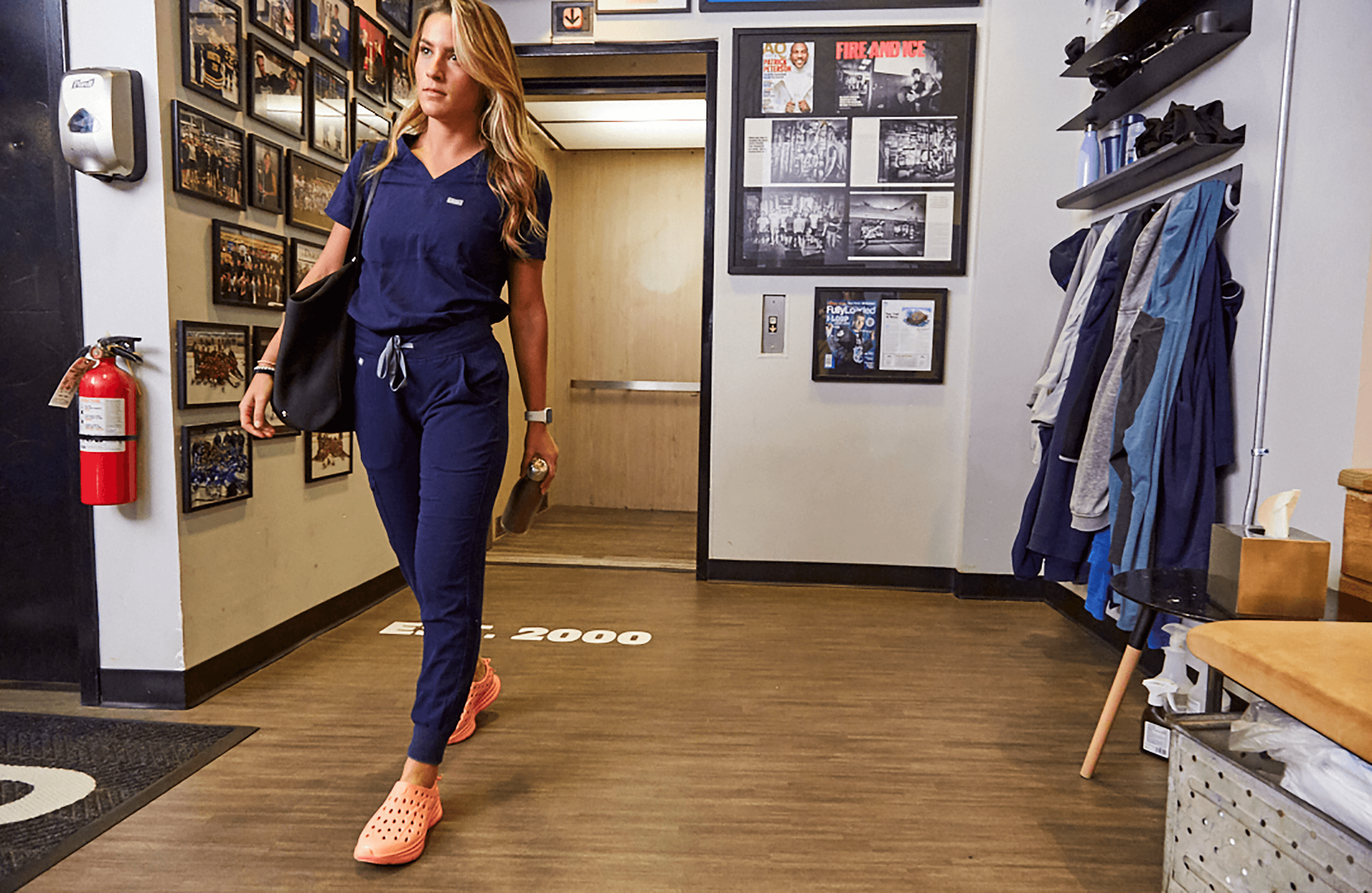 A fresh start with active recovery
For medical professionals everywhere, helping those in need is no small feat for your feet! Comfortable shoes are essential when it comes to getting through your long days at the hospital or clinic. And the best shoes will always support you where it counts–-from the base up. With reinforcement like no other, our Kane Revive active recovery shoe is complete with all the cushioning, sturdiness and flexibility needed for a fast-paced job.
Our medical community works constantly and compassionately to help others, and we at Kane believe in supporting that (quite literally) through our highly durable shoe. Slide into the most ideal medical work shoes out there, equipped with heel support and grip for those super lengthy shifts. Whether you work day shifts, night shifts, or a combo of both, our shoe will have your back time and time again.
You'll want to land at work each day with vigor and energy to solve any problem. There are always multiple variables at play in any medical setting, so being in the right mindset and at your physical best are essential. We're here to help get the job done, ensuring that foot pain and strain are fended off.
If you tend to wear tennis shoes or runners to work, we've got a better solution for you. Our Kane Revive has all the same benefits with added convenience. And once you feel the difference, it'll be hard to switch back. Plus, they're easily washable and a snap to wipe down at work, should there be a liquid spill or wet floor underfoot. Just find your nearest sink, hand dryer or paper towels and you'll be back on your feet in a flash. Kane Revive will be the only shoes you'll want to grab for the work days ahead.
We know that closed toe shoes are key for all medical settings. But we aren't certain professional clogs will give your tired or sore feet relief. And you won't have a moment to spare when it comes to tripping over shoe laces. So what next? Meet our Kane Revive—they slip on with nothing but ease, and keep your feet supported, so you can feel confident all day long. 
Plus, if you wear compression socks, you can try pairing them with our active recovery shoe for increased benefit to your day. Our durable materials and design will give you the arch support and grip necessary to sustain those long hours bustling about, making Kane Revive the best shoes for medics on the market.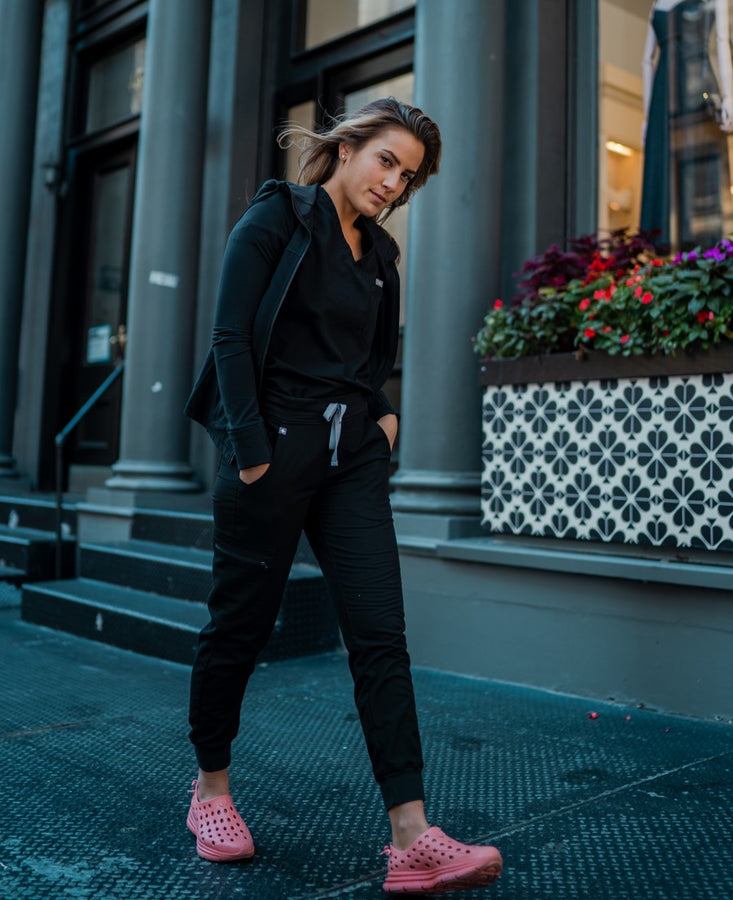 Meet the best medical and nursing shoes in town
Walk away from unsupportive shoes for good and step into your new game changers. With Kane Revive in your rotation, any uncomfortable, unstable or unreliable shoes will be a thing of the past. So if you're coping with flat feet, plantar fasciitis pain, or heel pain, our cushioned support will help ease and take pressure off isolated parts of the foot, providing a supportive grounding. 
Robustness and breathability in a work shoe is a worthy combination. Our Kane Revive levels up airflow in ways you've never seen or felt. Overall air circulation is boosted both between and during wears by our cleverly designed perforations, allowing you to remain cool, calm and collected while working with any patient. 
Sustainability meets productivity in the Kane Revive active recovery shoe. Sourced from Brazilian sugarcane - a renewable resource - our shoe respects the planet while reinforcing your feet in top-tier, naturally-based materials. So if you're on the lookout for the best nursing shoes or medical assistant shoes on the block—we've got you covered.
 "I am in health care and this shoes give me support throughout my shift. It is comfortable and my feet likes them! I love that I can wash them!"
"I absolutely love these. I am a medical assistant and I have been unable to find shoes where I can work 12 hours and not have foot/back pain."
"I am a registered nurse at a major hospital in Southern California. I just got a pair of your amazing shoes and am recommending them to everyone. After a grueling shift, my feet for the first time, feel minty fresh."