RESTORE YOUR FEET IN THESE:
A SUPERIOR PAIR OF HOSPITAL SHOES
Nursing shoes, medical shoes, and much more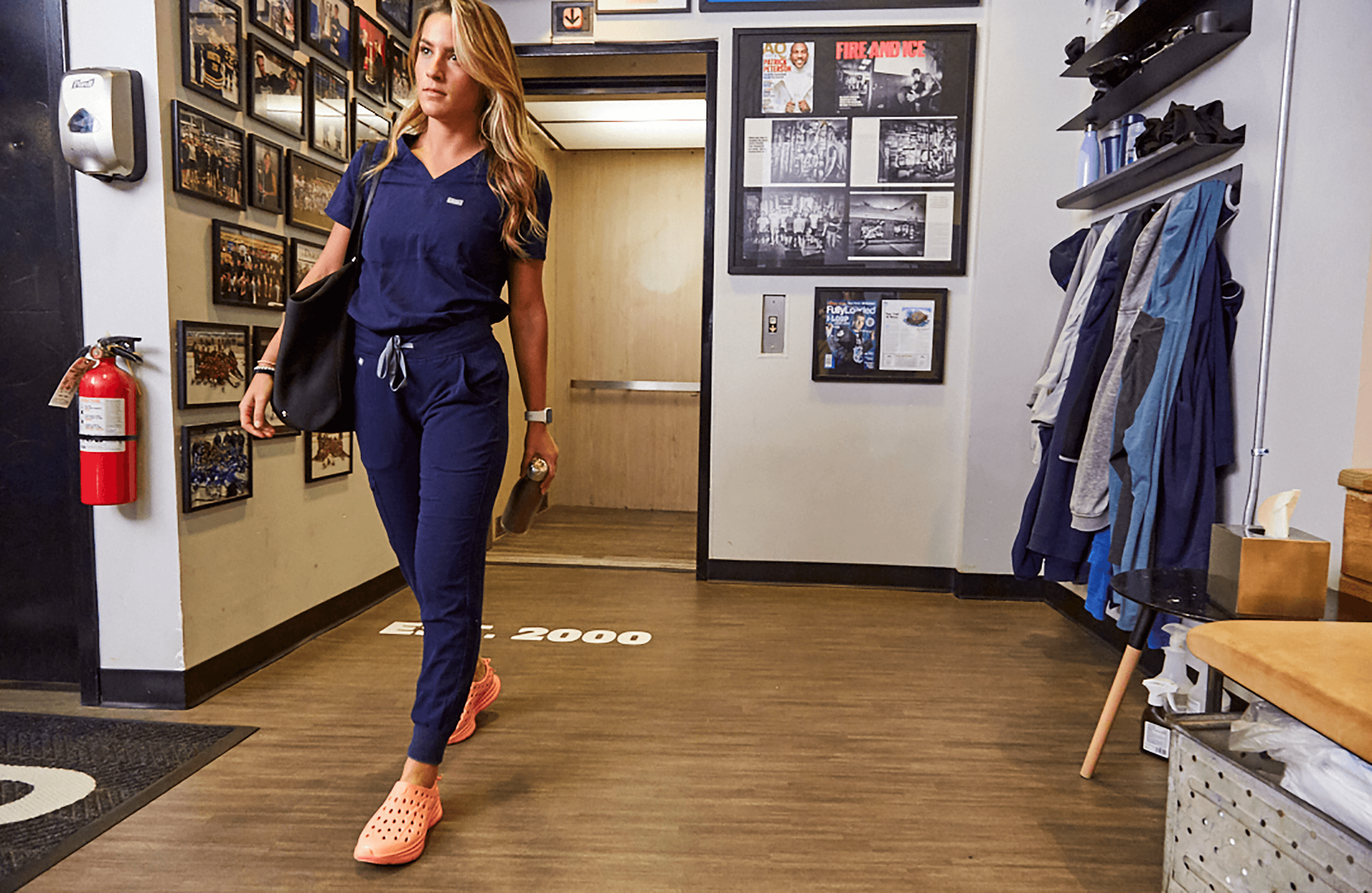 These comfortable shoes are a lifesaver 
Healthcare professionals everywhere can benefit from our Kane Revive active recovery sneaker. When you're on your feet all day, you need a reliable support system that starts at your feet. Whether you're dealing with the general aching from standing, flat feet, plantar fasciitis pain, or heel pain, our shoe will take the pressure off isolated parts of the foot, providing a supportive grounding for both feet.  
Achieving both durability and breathability in a work shoe is an essential combo. And while a running shoe's mesh upper layer delivers moderate breathability, our active recovery shoe takes airflow to a whole new level. Air circulation is maximized both between and during wears by our specially designed perforations, allowing you to keep cool while working.
Unsupportive shoes will be a thing of the past with our active recovery sneakers on your roster. When times get stressful at work, our Kane Revive will be by your side. In a quick-paced profession, you need total confidence and reinforcement at your base. Meet the best nursing shoes, medical shoes and shoes for any healthcare setting.   
You've earned proper treatment for your feet. Nurses and medical professionals work day in, day out to help those in need, and our active recovery shoe is ready and able to support those efforts (quite literally). Our Kane Revive is complete with all the cushioning, sturdiness and flexibility needed for the job. Slide into the most ideal hospital shoes on the market, equipped with heel support and grip for those tough, long shifts. 
Once you live the difference, you won't want to switch back. Plus, the Kane Revive is easily washable, a breeze to wipe off, and quick-drying, should there be a hospital spill or any wet floor underfoot. If more than just water gets on or inside your shoe, simply find the nearest washroom, rinse, switch on the hand dryer, and wipe with a paper towel. In a few minutes flat, you'll be back on your feet, and back at the job. 
Our active recovery sneakers will be the only shoes you'll grab for the work days ahead. Healthcare workers of all kinds can benefit from our superior shock absorption and traction. The Kane Revive's dual density construction delivers generous cushioning and active support—all day long. Our shoe's combined rebound and stimulation qualities place it high up on a pedestal.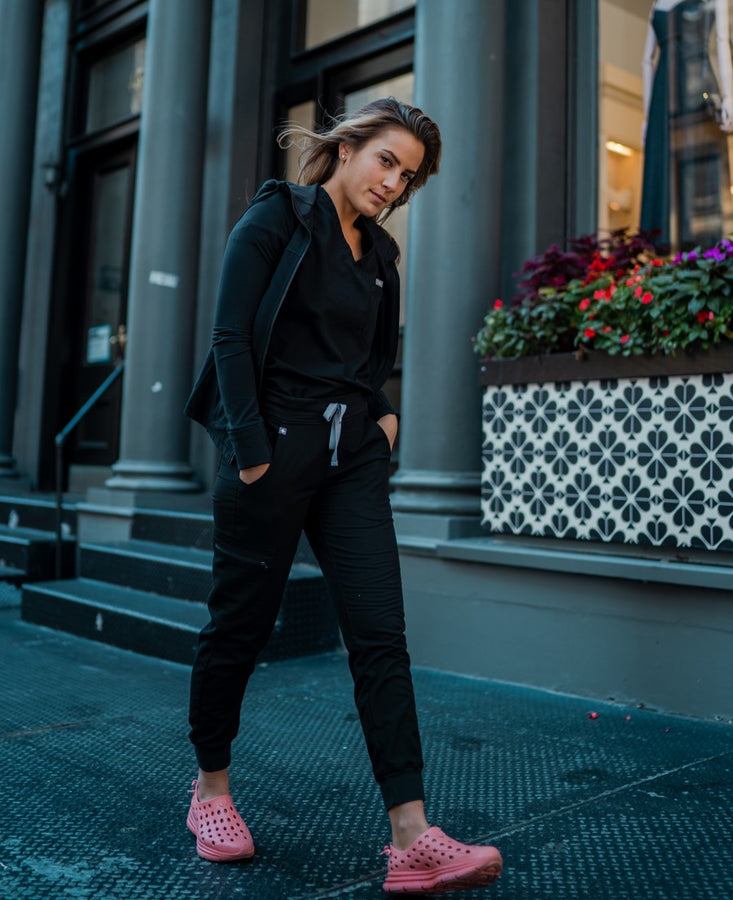 Wear tennis shoes or runners to work? You might reconsider
Closed toe shoes are essential for any hospital or medical setting. But clogs won't give your aching feet the proper, lasting relief. And nobody wants to trip over shoe laces at work. So what's the better solution? Meet the Kane Revive—our active recovery sneaker slips on and off with ease and comfort, while staying on snugly, so you can feel confident in day-long support. 
If you tend to wear compression socks at work, you can even pair them with our shoe for increased benefit to your day. Our durable materials and design will give you the arch support and outsole grip necessary to sustain those long hours upright, making Kane Revive the best shoes for nurses and healthcare professionals on the block.
Our sustainably designed shoe uses natural technology in its construction, sourced directly from Brazilian sugarcane. Wearing a shoe made from a renewable resource is sure to boost morale. While your job is to help the ailing, our job is to help transform your feet and the planet. Get ready to recover and renew at work in environmentally friendly footwear. 
"I am in health care and this shoes give me support throughout my shift. It is comfortable and my feet likes them! I love that I can wash them!"
"I absolutely love these. I am a medical assistant and I have been unable to find shoes where I can work 12 hours and not have foot/back pain."
"I am a registered nurse at a major hospital in Southern California. I just got a pair of your amazing shoes and am recommending them to everyone. After a grueling shift, my feet for the first time, feel minty fresh."