TIME FOR A STROLL IN YOUR FAVORITE WALKING SHOES

Hit the concrete in the best walking shoes around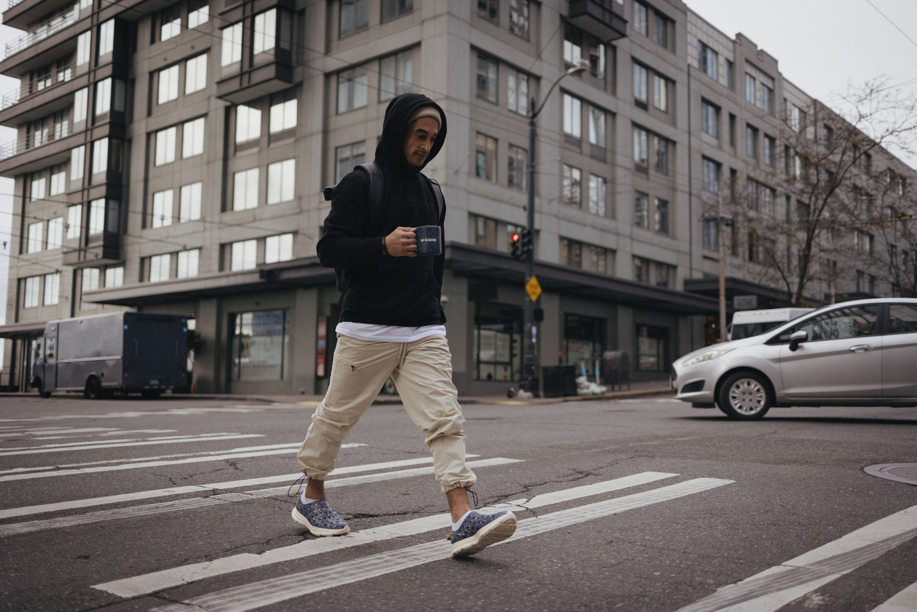 Ready for a new and improved walking shoe?
Whether you're running errands, walking your dog, or simply forest-bathing in the neighborhood park, consider our shoe the right fit for you. Our Kane Revive delivers built in arch support and maximum cushioning for all of your walking needs. Uphill, downhill, you name it—we're on it. 
The Kane Revive is perfect for warm and sunny summer days, with multiple air perforations surrounding your foot to give you all the breathability needed. On cooler fall or spring days, simply pair with any sock of your choosing and you'll have all that's required for a long stroll, or simply a quick jaunt around the block.  
Plus, any encounters with your neighbor's sprinkler system or the park's wade pool is no concern in our Kane Revive. With our easily wipeable, quick-drying EVA RestoreFoam, your feet will be back to a dry state in a heartbeat. A combination of shaking off, sunshine and perhaps even a small towel (if at all needed) will take very good, quick care of that!
If you've got flat feet, fret not—we've got your answer. Our supportive shoe gives flimsy alternatives a run for their money. And when flat shoes simply don't do the trick, our Kane Revive will always be in your corner. Our active recovery shoe is complete with all the cushioning, sturdiness and flexibility for your many days of walking ahead.
Need a shoe with a wide toe box? We've got you covered there, too. If you've got a wider foot, simply size up from your typical shoe size to increase the roominess. You'll still be able to maintain a snug enough fit for total foot support. A roomy toe box is only one step away! Say goodbye to crowded toes and bunion pain for good.  
The Kane Revive slips on and off easily and comfortably, while staying on snugly, so you can always feel confident in day-long support. Our oversized channels and siped soles provide flexibility and grip, while our laser-focused design and engineering comfortably secures heel, arch and instep. Every consideration is taken to properly equip your feet for a day of walking. No matter the length of your walks, your feet deserve generous treatment and unwavering support. When your base is strong, your body is strong, too.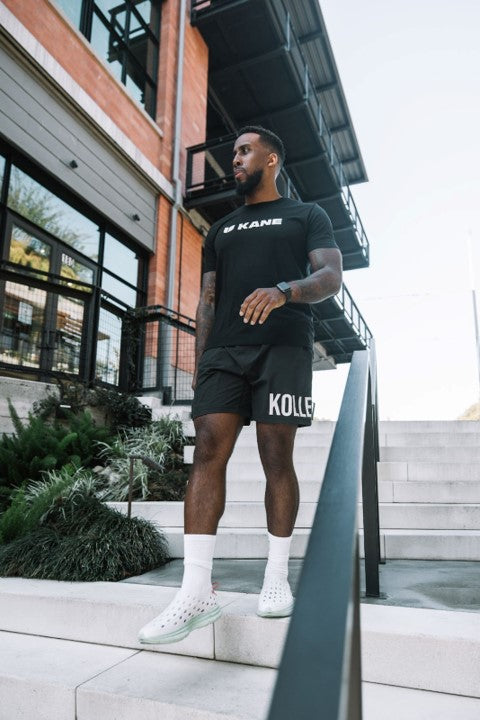 Leave the running shoes for running—Our shoe is made for walkin'
Our ultra-durable injection molded sneaker gives you that running shoe effect, with a lighter, more breathable construction. The Kane Revive is a super supportive walking shoe, created for the purpose of active recovery. As you stand and walk around, you'll feel the stimulating, raised footbed nodes coupled with overall comfort and supportive design. Each step taken provides smooth transferability and energy return from heel to toes, adding meaningfully to each walking experience.   
A good walking shoe should help relieve foot pain by delivering ease and active support in every step. Our EVA RestoreFoam has shock absorption qualities, which ultimately help the body achieve overall balance and renewal. Once you feel the difference, it'll be hard to switch back.  
Step into our specially formulated EVA RestoreFoam - built from a renewable resource - and feel the smooth, robust cushioning all day long. Created with natural technology, our Kane Revive is made with sustainably sourced Brazilian sugarcane. You can walk away in our shoe with a real environmental consciousness and connection. As for other materials? They may have to take a hike. Get ready for a transformative experience.      
"I wear my Kanes on my daily walks."
 "I walked 3-4 miles in my Kanes. My feet have never felt better!"
"I wore my Kanes on our Disney trip. Walked about 20K steps a day and my feet and legs feel great."