SIGNED, SEALED, DELIVERED—THEY'RE YOURS!
THE BEST DELIVERY DRIVER SHOES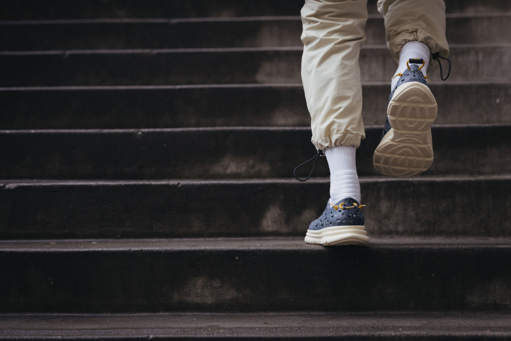 Delivery drivers everywhere, we have the shoe for you
When you work a physically demanding job, your feet need proper support. Carrying packages and lifting heavy loads around town is no small feat. At the end of the day, we believe achieving full body stamina begins and ends at your base. Meet our Kane Revive active recovery shoe—the perfect intersection of cushioning and functionality. By evenly distributing your body weight across each foot, you'll find these are the most comfortable work shoes on the block.
You may have once relied on lace-up boots for your deliveries, but our shoe gives you the comfort, support and breathability a clunky boot cannot. The Kane Revive's EVA foam construction provides generous cushioning for a soft toe and overall foot feel, while securing your heel, arch and instep robustly. 
Hunting down the best working shoe for spring, summer and fall seasons? Or perhaps you live in year-round temperate weather conditions? Fortunately, we've got exactly what you need. Pairing our shoes with socks on a cooler day, or simply wearing them barefoot on warmer days, allows for the perfect experience for your feet—every time.
For delivery drivers everywhere, we've got the best shoes for the job. Whether you're walking, moving packages or sitting in the driver's seat, our raised footbed nodes stimulate your feet by promoting circulation. Plus, our shoe's grips provide unmatched flexibility and traction, making each of your delivery trips a total breeze. So if you need footwear that can really stand the test of time—consider them shipped! 
Delivery driver shoes require good arch support as well as solid ankle support. When you're jumping in and out of your truck, with a foot on and off the pedal all day long, your feet and legs are bound to get sore. So what better than our active recovery shoe to help out with the job? Our softer-than-rubber sole, made from EVA RestoreFoam, helps beat all other average walking shoes when it comes to delivery runs. 
It's time to say goodbye to foot pain and heel strain with Kane Revive on your side. Our shoe's slip-resistant outsole has all the traction you'll need for walking up a paved driveway, grassy lawn or cobblestone walkway. Having those grips that keep you balanced and in check will be a game changer for your day. Embrace our well-cushioned and supportive athletic shoe for each and every delivery.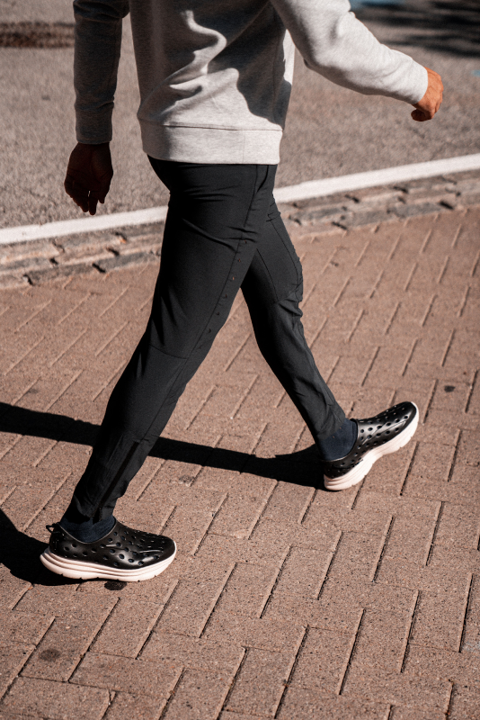 Active recovery eases those drop-offs
Kane Revive's better-than-memory foam insoles, as well as each component of our shoe, are sustainably sourced from Brazilian sugarcane. As a renewable resource, you can experience the dual benefit of supporting your feet and our planet by wearing EVA RestoreFoam in shoe format. We believe in only the best quality materials and sophisticated design for all delivery drivers' shoes. 
Get ready for this necessary change-up on your everyday work shoes. Our slip-resistant shoes give you the breathability you need and the comfort you deserve, all day long. So when you're spending long hours making frequent drop-offs across town, your feet will thank you in the end. Gone are the days of hot, swollen and aching feet when you've got boosted airflow and support instead. 
Kane Revive works hard for you, so you can keep hard at work. Our active recovery shoe is the reigning champion when it comes to enhanced reinforcement for lengthy work days. And when walking and carrying loads take hold of your day, our shock absorbing midsoles allow for that added ease and comfort. Plant your feet in these and take a big step in the right direction.
"After a long day of driving and delivering packages, my feet do not feel sore after work"
"Excellent footbed support; my foot pain is resolved when walking door to door"
"My feet have never felt more revived after wearing my Kanes."