The best work shoes for
standing have arrived.
All gain. No pain.
Put your best foot forward
Looking for the perfect intersection of comfort and functionality? Step into our Kane Revive Active Recovery Shoe and you'll never turn back. Our slip resistant shoes give you the breathability you need and the comfort you deserve.
After all, working on your feet for long hours requires proper support, boosted flexibility and serious cushioning. Available in multiple colors and patterns, consider these your go-to shoes for everyday wear. Finally, you can walk away from foot fatigue—for good.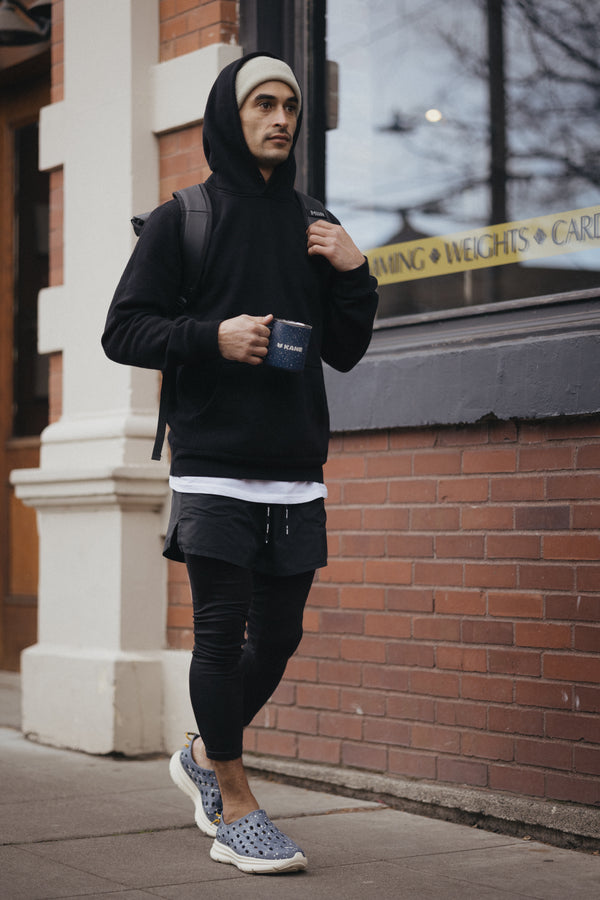 Hit the ground running in the best shoes out there
Consider it done. Kane Revive works hard for you, so you can keep hard at work. When you're on your feet all day, you need nothing but the best shoes in town. Swap out that rigid footwear and support your feet with the most comfortable shoes for standing on the market. A well-cushioned and supportive athletic shoe will be your best friend in the workplace. There's no need to tread carefully in these—our Kane Revive shoe marries together a durable rubber outsole with an EVA midsole and a roomy toe box.
The comfort of running shoes with enhanced airflow
Work is stressful enough—don't let foot strain or heel pain get in your way. Enter—the best work shoes for standing. Flat feet getting you down? We've got you covered with our finely-tuned arch support. Plantar fasciitis holding you back? Our padded heel to toe cushioning relieves aching instantly. Sweaty feet distracting you? Our quick-drying, washable shoe has many air holes for the utmost freshness. Fortunately, running shoes are no longer your only option. Look no further than our sustainably designed Kane Revive. By evenly distributing your body weight across both feet, you'll find these are the most comfortable standing shoes on the block.
"I am on my feet for 8 plus hours for work and these are one of the most comfortable shoes I've worn."
"I work in NYC and I do a lot of walking plus I am up and down subway steps. These shoes are great!"
"Feels amazing on my feet after working 60 hours a week!"
"I am a high school football coach and campus supervisor. I walk about 20K steps a day and these shoes have changed the game"
"These are perfect I am a high school football coach and they are truly beneficial."
"Very comfortable shoes! I wear them 10 hours standing for work"