RESTORE AND RENEW IN THE BEST
RECOVERY SHOES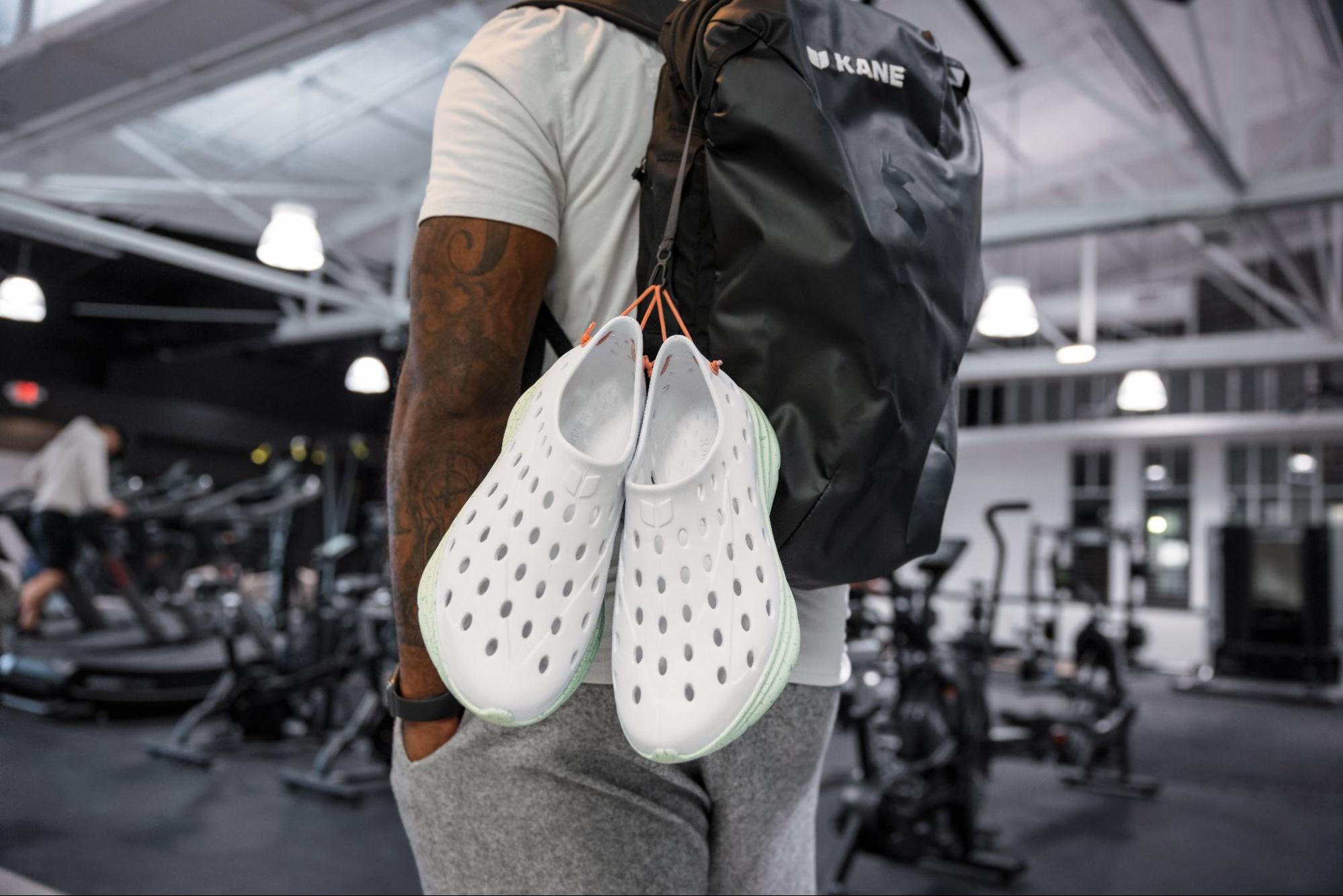 Meet the active recovery shoe of your dreams
Need sneakers with major support and durability? Introducing Kane Revive, the best recovery footwear for your tired feet. Shaped like a runner, but with unique, transformative features that last, our active recovery sneaker has exactly what you need for your day. The Kane Revive marries together our signature EVA RestoreFoam with brilliant design construction to deliver an unmatched recovery shoe. Formed specifically to the foot's anatomy, our shoe comfortably secures heel, arch and instep.
Providing relief for foot and ankle pain, our sneaker delivers a comfortable support system that targets from every angle. Equipped with padded, oversized channels and siped soles, you'll get all the flexibility and grip you've been waiting for.
Transform your feet with each step in our ultra-durable and supportive athletic shoe. Finally, you can walk away from foot fatigue—for good.
Our well-cushioned shoe reinforces your foot while easing aches. With our smooth transferability and serious traction, you'll be glad to have Kane Revive on your side. Whether you're standing, bending or walking throughout your day, our recovery sneaker delivers nothing but comfort and ample arch support. Our lightweight shoe is as long lasting as it is robust. Don't let foot strain or heel pain get in your way when our shoe has you covered.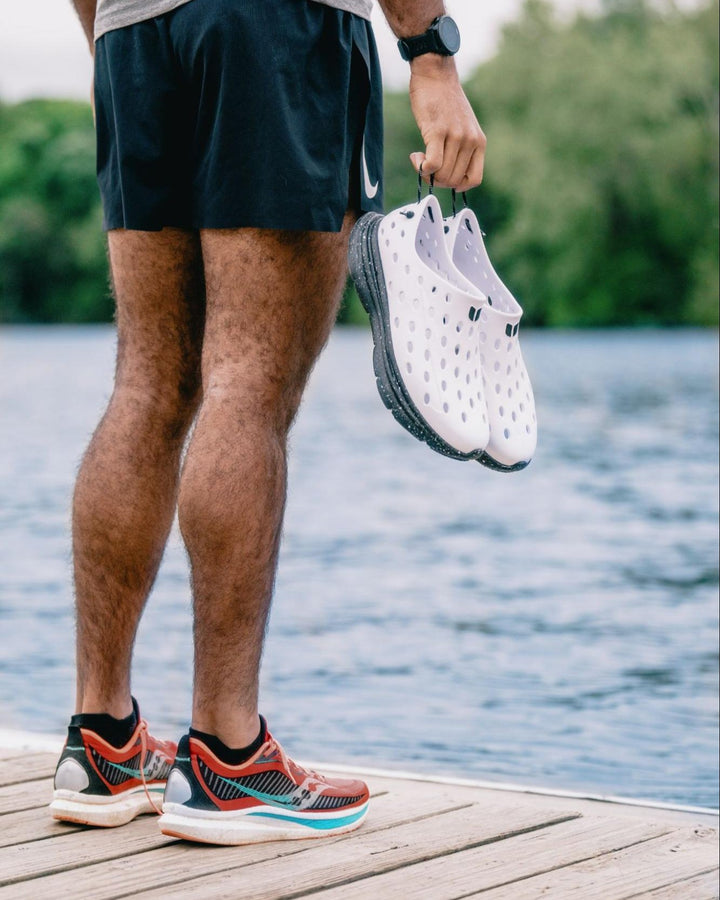 Want to improve your day? It's time to wear recovery shoes
If you're looking for the perfect combo of comfort, functionality and convenience—we've got your solution. Our slip resistant footwear delivers the breathability you need and the comfort you deserve for your day ahead. Easily washable, wipeable and quick drying, our shoe's seamless nature gives other footwear a run for their money. Walking near water or on wet ground? No need to contend with the fabric of running shoes when our RestoreFoam is a cinch to wipe and dry.
Plantar fasciitis pain or flat feet woes? We'll help you put your best foot forward. Our active recovery shoes cushion from front to back, allowing your foot to maintain its natural position without exacerbating pressure on sensitive areas. Plus, our shoe's many air holes deliver the utmost freshness, keeping any hot, swollen or uncomfortable feet cool.
Our sustainably designed Kane Revive, made with natural technology, is formulated with EVA RestoreFoam. Derived from Brazilian sugarcane, our active recovery shoe provides the ideal balance of cushioning and support, helping your body - and the planet - renew each day.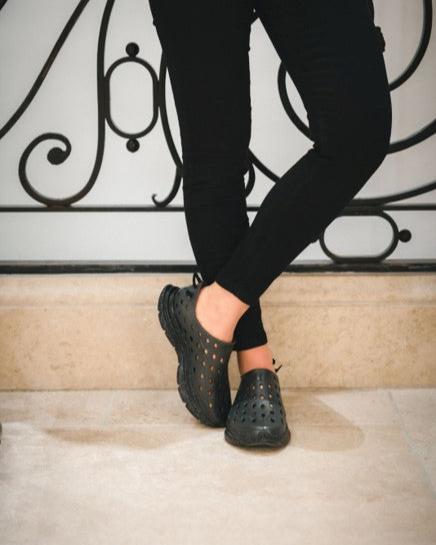 The best recovery shoes are finally here
If you're on the go with two pairs of shoes in tow, our trusty hang loops are a great addition. No need for a backpack or bag when you can simply carry your pair of Kane Revive's by their loops. Plus, if you've got a smaller floor space to work with, just take to the nearest hook rack and you're set! No need to clutter a busy floor when your shoes can simply be hung up out of the way.
By evenly distributing your body weight across both feet, you'll find our Kane Revive is the most comfortable shoe on the block. Our sneaker provides sturdy, snug support while still giving your feet room to breathe and move. What's more? Our raised footbed nodes deliver extra stimulation for increased blood flow. Why simply wear good recovery shoes when you can wear the greatest?
As for all the shoes from your past, there's a new contender in town. So toss aside those recovery flip flops and recovery slides—there's a better way to recover now. Available in multiple colors and patterns, consider these your go-to shoes for everyday wear. Feel the difference in Kane Revive.
"Kanes are amazing. They are easy to hold from the hang loop!"
"I bring my Kanes everywhere I go!"
"Kanes are my go to shoe. From the gym, to the office, to traveling."