ALL HANDS ON DECK!
HERE'S A BETTER ALTERNATIVE TO BOAT SHOES
Wave goodbye to your boat shoes—active recovery has arrived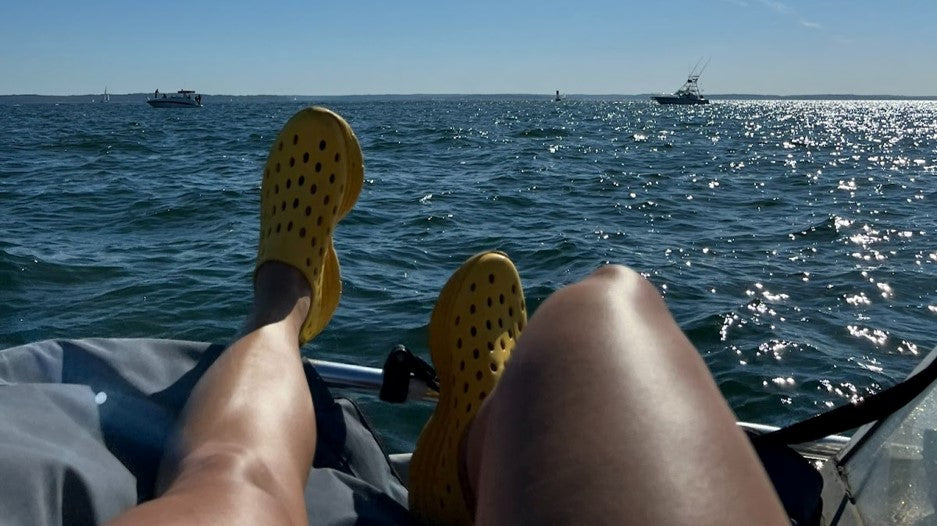 Leather boat shoes in your rotation? Try these instead
Ready to dive into well-cushioned and supportive footwear? Our slip-resistant Kane Revive gives you all the breathability you need and the comfort you deserve for your day at the dock, on the boat, or simply around town. Superior to any run-of-the-mill rubber sole, our athletic shoe is made with a specialty EVA RestoreFoam. Constructed from sustainable Brazilian sugarcane, the Kane Revive experience takes your feet to new heights.   
Looking for the perfect merger of ease and functionality? Look no further. Once you step into our athletic shoe, you'll never turn back. Our boosted flexibility and major cushioning provide the proper support needed for long hours upright and moving around. Whether you're tying up your boat, spending time on the dock, or out on the water, you'll want a robust shoe that keeps you comfortable all day long.  
Available in multiple colors and patterns, consider these your go-to shoes for everyday wear. With foot fatigue now a thing of the past, you can simply bask in your day of sailing, fishing or just relaxing.
Wearing shoes that will fade, stain, wear or tear near water isn't worth the price or worry. If you need a sturdy pair of quick-drying shoes near open waters, we've got you covered. Get ready to sail away in the best footwear for boating out there, equipped with all the grip you need for your day ahead on the water. Plus, should any liquid get in or around your shoe (and it will!) our Kane Revive is a total cinch to wipe down and dry. Sea water, lake water and river water should never be an inconvenience, but an experience. Just kick back in our shoe and fully enjoy nature. 
Women's and men's boat shoes may have felt like the right call before, but once you test the waters in these, you'll be reveling in your footwear options. Our EVA RestoreFoam is a leveled up contender to many of the alternatives out there, providing durability, grip and comfort like you've never felt. 
When you're on your feet all day, you need nothing but top-tier comfort. Swap out that rigid footwear and support your feet with the most comfortable shoes on the market. There's no need to tread carefully in these—our Kane Revive can handle being tossed around on a boat or dock without a second thought. Our oversized channels and siped soles provide the perfect flexibility and traction you've been looking for in this setting.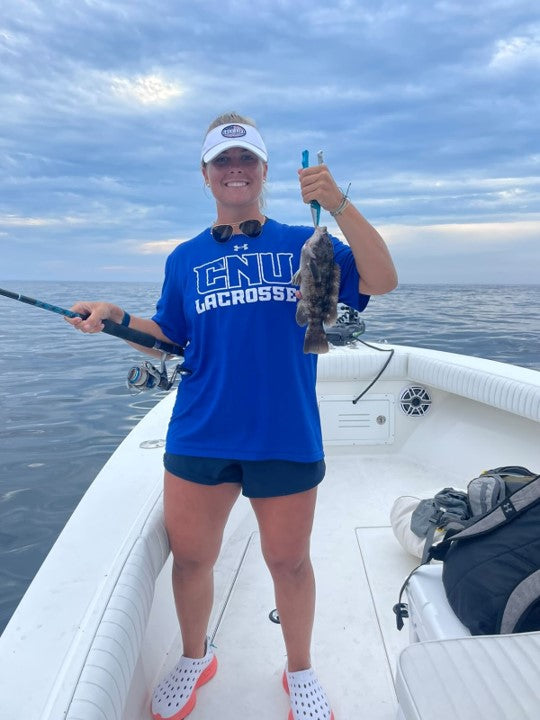 Kick off the old boat shoe and get anchored in these
Fortunately, boat shoes are no longer your only option. Consider the Kane Revive your perfect solution for those glorious dock days ahead. By evenly distributing your body weight across both feet, you'll find these are the most comfortable and supportive shoes on the block—and on the dock.
Our quick-drying, washable shoe has many air holes, delivering the utmost freshness for your boating experience. Exterior perforations and interior channels allow for boosted air circulation during each and every wear, making each day a breeze. Enhanced airflow, here you come!
Don't let foot strain or heel pain get in your way when boating and sailing are on your radar. We've got your back with our finely-tuned arch support and smooth transferability from the front of your foot to the back. Our padded heel to toe cushioning relieves aching instantly, so you can navigate those waters with confidence and ease. Anchor yourself in active recovery. 
 "Kanes are my go to boat shoes!"
"I love my Kanes for boat days. Easy to clean and dry off!"
 "Kanes are the perfect boat shoe!"